New York, Jun 8, 2016 (Global Fashion Wire) -
Mazdack Rassi
, Co-Founder and Creative Director of
MILK Studios
(standing at the crossroads of the fashion, music, photography and film worlds), and Co-Founder of
MADE Fashion Week
, joins
Pavan Bahl
,
Rob Sanchez
and
Marc Raco
, along with the entire
Open Source Fashion
team, as guests of
Ben and Jack's Steakhouse
in New York City for the 100th episode of Fashion Is Your Business.
Listen to the podcast:
Episode 100 With Mazdack Rassi of Milk Studios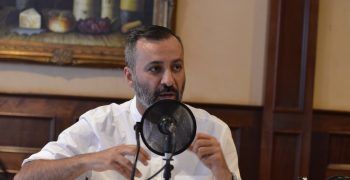 The Past
Rassi reviews how the MILK studios team started and grew to a bi-coastal set of ten companies focusing on content media and as a cultural center, and how it creates and collaborates across verticals, holds incredible parties, and gives high attention to building and feeding community. He discusses community vs. customers, building ecosystems, an amazing Motorola fun event rave in Bushwick and a
Creators Project
with Vice, and ingredient companies vs. idea companies.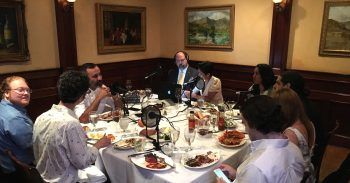 The Present
The growth of companies inside of MILK, following a charted path vs. a direction of partners, being one of the original creator spaces, and incredible building sale story, having a change in vision of business, being hungry kids wanting to change everything, and a parental-like energy shift of touching work vs. doing it, Loving what you do knowing who you are as person, and the best thing you can do in business. What most surprises Rassi about the fashion industry including its major transition, figuring out the digital community, seasons, speaking with customer base, how brands are antiquated and slow-moving, missing the will to change, will some brands will die off, and whether influencer marketing is a fad.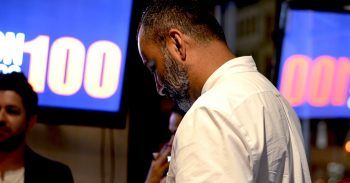 The Future
Why creating original content that resonate with that community is essential, shooting multiple media for multiple platforms, whether still photography for fashion is dying, starting from creativity with new talent, getting the right people in the room, and having a problem saying no. That time Kanye dropped his album "Yeesuz" in one night, the story behind the
Target light show at the Standard Hotel
, and how tapping into the community to get involved in creations matters as much as getting street cred by delivering.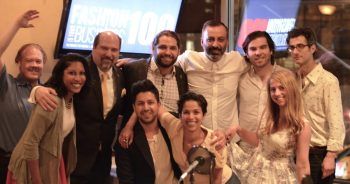 Big News and Steak
A HUGE announcement on a
new team member
and initiative, tips to talking to industry to get them from no to yes, why the review button should be close to the shop button, the critical nature of so embracing the digital reality, and knowing that innovation cannot involve creating on consensus. Moving from service to product, the genesis and rationale for creating the brand
MILK Makeup
, making MILK a brand, and how the product line humbles Rassi. An inside look at
Industry City
and the upcoming
Camp David
co-working-type space for creators. What people need today to create, origin of the Camp David name, community vs. movement,
MANA
in Jersey City, and what the
2019 L-Train closure
will do to Brooklyn. Also, the future of fashion shows, and their need for commerce.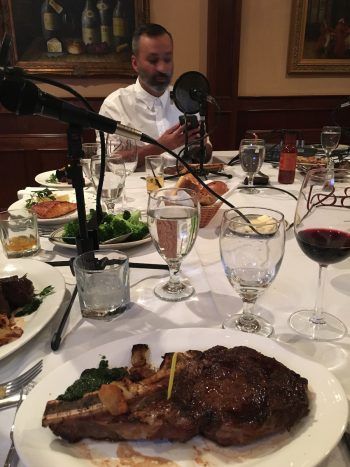 Sleeping at Night, Luxury and Star Wars
Off the Grid Questions covers what keeps Rassi up at night and what makes him sleep well, the importance of family, breaking bread and friendship, escaping Iran and politics, war, unplugging, what real luxury is, living with intent, his surprising greatest project, and the greatest and worst
Star Wars
moments. Plus, unexpected inspiration from backpackers from Tokyo.
Listen to the podcast:
Episode 100 With Mazdack Rassi of Milk Studios
Subscribe via:
iTUNES
|
ANDROID
|
RSS
|
LISTEN TO FIYB from Marc Raco on Vimeo.
Visit us for more podcasts or to stay up to date at:
FACEBOOK
|
TWITTER
|
LINKEDIN
|
INSTAGRAM
|
WEBSITE
|


About Fashion Is Your Business (FIYB)

Fashion Is Your Business is the world's top fashion and tech podcast.

The informative and fun weekly show is produced and hosted by business strategist Rob Sanchez (Open Source Fashion, Anvil Venture Partners), fashion technology community builder Pavan Bahl (Open Source Fashion) and comedian and entrepreneur Marc Raco (Open Source Fashion, Monkey Radio and The Hope Is Project), along with revolving guest hosts. Lighthearted and boisterous, Fashion Is Your Business ("FIYB") features discussions inspired by recent news, useful in-depth interviews with industry notables, a platform for business leaders to announce startups and milestones, and commentary about virtually anything in between, making insights into business and technology within the fashion industry entertaining, meaningful and accessible.

Follow FIYB on Twitter, Facebook or Instagram @fashionbizshow.

| | |
| --- | --- |
| | Related Companies |
| | |
| --- | --- |
| | Related Industry Topics: |
| | |
| --- | --- |
| | This Page Viewed: (Last 7 Days: 22) (Last 30 Days: 124) (Since Published: 12716) |