New York, May 11, 2016 (Global Fashion Wire) -
David Yi
, the fashion editor for
Mashable
, joins FYIB's
Pavan Bahl
,
Rob Sanchez
and
Marc Raco
at
Rise NY
for an interview sponsored by
Fiverr
. For a 20% discount visit
fiverr.com/osfashion
.
Listen to the podcast:
Podcast: David Yi of Mashable - Fashion is Your Armor
David Yi, New Direction, Generation Z, and the Digital Future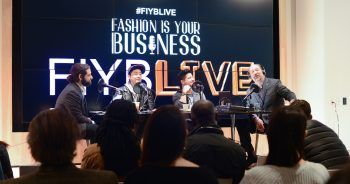 In Yi's very first podcast interview ever, he talks about the recent repositioning and new direction of Mashable into media content, entertainment and web culture, the upcoming show with
Bravo
, what's trending, and the shifting format and focus. Plus, vertical video and "mashaversaries". Telling fashion in a digital, social media manner, Snapchat, innovations that excite Yi, and the
Met Gala
. Why you don't market to Generation Z and their desire to discover and to be the group tastemakers, consideration of various generations, and seeing where the viewers are. The impact of Mashable's reach on new technology, staying innovative and current,
Facebook Live
, the hunger for live video and how necessary it is, and Mashable's place on
Snapchat Discover
being a type of daily reality television show, and the digital future. And Grandpa Pavan.
Trump Swag, Fashion Waste, Bold and Brave Players, and the Instant Ramen Noodle of Shopping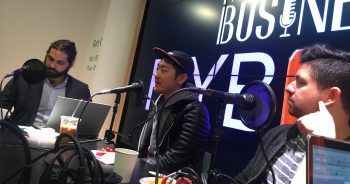 Yi's journey from Colorodan "preppy" to fashionable influencer with swagger, from Los Angeles to London, how fashion is intrinsic and your armor, how it can be utilized for good, Yi's
social experiment wearing Trump swag
, how vocal people can be about fashion choices, and discovering how free fashion actually is.
The Met Gala, the
Zac Posen dress with batteries
, applications of fashion tech and how it can enhance and save lives, Yi's wasteland of UPS packages of fashion tech submissions, and a need to hide more gimmicky hiding fashion tech. Yi's timeline for pieces integrated into outfits, the challenge of exposing new ideas not ready for public consumption, the importance of innovation, what catches his attention for a report, and why it is critical to be a bold brave player and do something that will change the world. So much fashion waste and destruction, thrift shopping vs. investment shopping, social videos and clickable videos, how people want to shop with service, the "instant Ramen Noodle of shopping", and why today is an exciting time to be a shopper.
The Humble Hustle, Racist Shirts, and Saying No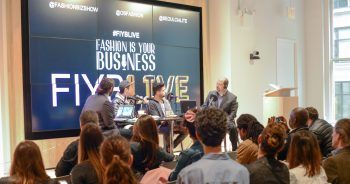 The humble hustle, importance of being a good human being, working hard and the value of reliance on other people. Off the Grid Questions cover how Yi's op ed story on
Abercrombie and Fitch's
racist shirts empowered him, his dream blockbuster movie role,
Jamie Chung
and
George Takei
, and saying no to someone's dream.
Listen to the podcast:
Podcast: David Yi of Mashable - Fashion is Your Armor
Subscribe via:
iTUNES
|
ANDROID
|
RSS
|
LISTEN TO FIYB from Marc Raco on Vimeo.
Visit us for more podcasts or to stay up to date at:
FACEBOOK
|
TWITTER
|
LINKEDIN
|
INSTAGRAM
|
WEBSITE
|


About Fashion Is Your Business (FIYB)

Fashion Is Your Business is the world's top fashion and tech podcast.

The informative and fun weekly show is produced and hosted by business strategist Rob Sanchez (Open Source Fashion, Anvil Venture Partners), fashion technology community builder Pavan Bahl (Open Source Fashion) and comedian and entrepreneur Marc Raco (Open Source Fashion, Monkey Radio and The Hope Is Project), along with revolving guest hosts. Lighthearted and boisterous, Fashion Is Your Business ("FIYB") features discussions inspired by recent news, useful in-depth interviews with industry notables, a platform for business leaders to announce startups and milestones, and commentary about virtually anything in between, making insights into business and technology within the fashion industry entertaining, meaningful and accessible.

Follow FIYB on Twitter, Facebook or Instagram @fashionbizshow.

| | |
| --- | --- |
| | Related Companies |
| | |
| --- | --- |
| | Related Industry Topics: |
| | |
| --- | --- |
| | This Page Viewed: (Last 7 Days: 20) (Last 30 Days: 81) (Since Published: 8586) |